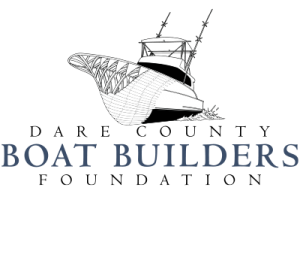 MacGregor Yachts is a dedicated sponsor of the 17th annual Carolina Boat Builders Tournament. The event, taking place July 21-24, 2021, brings awareness to the historical heritage of boat builders in Dare County, North Carolina. It celebrates the extraordinary talent of builders such as Irving Forbes, Buddy Davis, Bob Sullivan, Buddy Cannady, Craig Blackwell, Sheldon Midgette, Sunny Briggs, and Taylor Harrison.
The Dare County Boat Builders Foundation supports and provides scholarship opportunities and educational aid to students from Dare County. In 2007, the DCBB Foundation formed in the spirit of helping families – believing that everyone should have the chance to further their education beyond high school. Each year, the foundation awards financial aide and assistance to students in need.
With some of the top boat builders in the world on the tournament board, including John Bayliss, Ricky Scarborough, Craig Blackewell, and Paul Mann, the tournament brings talented sportfishing teams, custom and production, from all over the country. The Carolina Boat Builders Tournament is hosted at the infamous Pirate's Cove Marina Tournament Pavilion in Manteo, North Carolina.
For more information and registration, click here.
To the Custom Boat Builders of Dare County and their Families-
Thank you for your hard work and dedication to the ever evolving industry of boat building. Your devotion to the art is admirable and extraordinary. We sincerely appreciate your talent and endurance and we wish the next generation success as they pave new roads through their next adventures.
-The MacGregor Yachts Team